Ultrastar Deluxe
Hello, Morning
---
The first single by Kizuna AI.
Download song Txt file (5.57 kB, 525 times downloaded)
Download song Zip archive (272 times downloaded)
Your file will not be uploaded to the server, nor will any data be sent to the server.
---
Disclaimer: The preview might not be 100% accurate. For the best experience, you should try the song out within the main application.
Lyrics
Koe o kikasete koe hibikasete
Hora mada kienai "ohayou" no kotoba
Koe o karashite kotae sagashite
Hora mada mienai watashi ga umareta imi
Ohayou ohayou good mor~ning
Ohayou ohayou good mor~ning
Hello, hello, hello, hello
Hitoribocchi datte kowaku wa nai no
Hello, hello, hello, hello
Itsuka kotae o mitsukeru kara
Koe o kikasete koe hibikasete
Hora mada kienai "Ohayou" no kotoba
Koe o karashite kotae sagashite
Hora mada mienai watashi ga umareta imi
Ohayou ohayou good mor~ning
Ohayou ohayou good mor~ning
Ohayou ohayou good mor~ning
Ohayou ohayou good mor~ning
Ohayou ohayou good mor~ning
Hello, hello, hello, hello
Mezameta asa o oboete iru no
Hello, hello, hello, hello
Aruki hajimeta watashi no day after day
Morning hajimemashite
AI love you World
Hello
Morning todoketai yo
I love you World
Hello
Ohayou ohayou good mor~ning
Ohayou owaranai sto~ry
File content

#TITLE:Hello, Morning
#ARTIST:Kizuna AI
#LANGUAGE:Japanese
#EDITION:
#GENRE:
#YEAR:2018
#CREATOR:GaryCXJk
#MP3:Kizuna AI - Hello, Morning.mp3
#VIDEO:Kizuna AI - Hello, Morning.mp4
#VIDEOGAP:0
#BACKGROUND:
#COVER:Kizuna AI - Hello, Morning.jpg
#BPM:360
#GAP:1243
: 0 6 3 Ko
: 9 7 8 e
: 18 6 3  o
: 27 7 8  ki
: 36 10 10 ka
: 49 3 8 se
: 54 8 8 te
: 72 7 3  ko
: 81 8 8 e
: 90 7 3  hi
: 99 6 8 bi
: 108 9 10 ka
: 121 3 8 se
: 126 9 8 te
- 138
: 144 6 3 Ho
: 153 7 8 ra
: 171 7 10  ma
: 180 12 8 da
: 198 3 13  ki
: 202 3 13 e
: 207 6 12 nai
: 220 4 3  "o
: 225 6 8 ha
: 234 6 3 yo
: 243 7 3 u"
: 252 5 1  no
: 261 3 0  ko
: 266 3 1 to
: 270 8 3 ba
- 282
: 288 7 3 Ko
: 297 7 8 e
: 306 6 3  o
: 315 7 8  ka
: 324 10 10 ra
: 337 3 8 shi
: 342 7 8 te
: 360 6 3  ko
: 369 8 8 ta
: 378 7 3 e
: 387 6 8  sa
: 396 10 10 ga
: 409 3 8 shi
: 414 8 8 te
- 426
: 432 7 3 Ho
: 441 8 8 ra
: 459 7 10  ma
: 468 8 8 da
: 486 3 13  mi
: 490 3 13 e
: 495 6 12 nai
: 509 3 3  wa
: 513 6 8 ta
: 522 6 3 shi
: 531 6 3  ga
* 540 7 8  u
* 549 8 13 ma
* 558 6 12 re
* 567 2 10 ta
* 571 4 8  i
* 576 7 8 mi
- 591 796
: 810 2 3 O
: 814 3 7 ha
: 819 6 8 you
: 828 2 3  o
: 832 4 8 ha
: 837 6 10 you
: 846 6 12  good
: 855 3 10  mor
: 859 4 8 ~
: 864 6 8 ning
- 879 1087
: 1098 2 3 O
: 1102 3 7 ha
: 1107 6 8 you
: 1116 2 3  o
: 1120 4 8 ha
: 1125 6 10 you
: 1134 6 12  good
: 1143 3 10  mor
: 1148 3 8 ~
: 1152 6 8 ning
- 1167 1215
: 1224 7 10 Hel
: 1232 8 8 lo,
: 1260 7 10  hel
: 1268 9 8 lo,
: 1296 8 10  hel
: 1305 8 8 lo,
: 1332 8 13  hel
: 1341 8 12 lo
- 1359
: 1368 6 8 Hi
: 1377 8 15 to
: 1386 7 13 ri
: 1395 5 12 boc
: 1403 4 13 chi
: 1408 7 12  da
: 1417 8 8 tte
: 1440 8 8  ko
: 1449 7 15 wa
: 1458 8 13 ku
: 1467 7 12  wa
: 1476 4 13  na
: 1481 6 12 i
: 1489 8 8  no
- 1503
: 1512 7 10 Hel
: 1520 8 8 lo,
: 1548 7 10  hel
: 1556 9 8 lo,
: 1584 8 10  hel
: 1593 8 8 lo,
: 1620 8 13  hel
: 1629 8 12 lo
- 1647
: 1656 6 8 I
: 1665 8 15 tsu
: 1674 7 13 ka
: 1683 6 12  ko
: 1691 4 13 ta
: 1696 7 12 e
: 1705 8 8  o
: 1728 8 8  mi
: 1737 7 15 tsu
: 1746 8 13 ke
: 1755 6 12 ru
: 1764 4 8  ka
: 1769 7 8 ra
- 1783
: 1800 6 3 Ko
: 1809 7 8 e
: 1818 7 3  o
: 1827 4 8  ki
: 1836 9 10 ka
: 1850 3 8 se
: 1854 6 8 te
: 1873 5 3  ko
: 1881 7 8 e
: 1891 6 3  hi
: 1899 6 8 bi
: 1908 10 10 ka
: 1921 4 8 se
: 1926 7 8 te
- 1935
: 1945 6 3 Ho
: 1953 6 8 ra
: 1971 7 10  ma
: 1980 12 8 da
: 1997 3 13  ki
: 2001 3 13 e
: 2007 7 12 nai
: 2020 4 3  "O
: 2025 6 8 ha
: 2033 7 3 yo
: 2042 7 3 u"
: 2052 4 1  no
: 2061 3 0  ko
: 2065 3 1 to
: 2070 6 3 ba
- 2087
: 2088 7 3 Ko
: 2097 7 8 e
: 2106 6 3  o
: 2115 6 8  ka
: 2124 9 10 ra
: 2138 3 8 shi
: 2142 6 8 te
: 2161 5 3  ko
: 2169 7 8 ta
: 2179 6 3 e
: 2187 7 8  sa
: 2196 10 10 ga
: 2209 3 8 shi
: 2214 7 8 te
- 2227
: 2233 5 3 Ho
: 2241 6 8 ra
: 2258 8 10  ma
: 2268 12 8 da
: 2285 3 13  mi
: 2289 3 13 e
: 2295 7 12 nai
: 2308 3 3  wa
: 2313 6 8 ta
: 2322 6 3 shi
: 2331 7 3  ga
* 2340 7 8  u
* 2348 9 13 ma
* 2358 6 12 re
* 2367 3 10 ta
* 2371 3 8  i
* 2376 5 8 mi
- 2391 2599
: 2610 2 3 O
: 2614 3 7 ha
: 2619 6 8 you
: 2628 2 3  o
: 2632 4 8 ha
: 2637 6 10 you
: 2646 6 12  good
: 2655 3 10  mor
: 2659 3 8 ~
: 2663 6 8 ning
- 2687 2887
: 2897 2 3 O
: 2902 3 7 ha
: 2907 6 8 you
: 2916 2 3  o
: 2920 4 8 ha
: 2925 6 10 you
: 2934 6 12  good
: 2943 3 10  mor
: 2947 3 8 ~
: 2951 6 8 ning
- 2967 3039
: 3042 2 3 O
: 3046 3 7 ha
: 3051 6 8 you
: 3060 2 3  o
: 3064 4 8 ha
: 3069 6 10 you
: 3078 6 12  good
: 3087 3 10  mor
: 3091 3 8 ~
: 3095 6 8 ning
- 3111 3175
: 3186 3 3 O
: 3191 3 7 ha
: 3196 6 8 you
: 3205 2 3  o
: 3209 4 8 ha
: 3214 6 10 you
: 3223 6 12  good
: 3232 3 10  mor
: 3236 3 8 ~
: 3240 6 8 ning
- 3255 3319
: 3330 2 3 O
: 3334 3 7 ha
: 3339 6 8 you
: 3348 2 3  o
: 3352 4 8 ha
: 3357 6 10 you
: 3366 6 12  good
: 3375 3 10  mor
: 3379 3 8 ~
: 3383 6 8 ning
- 3399 3519
: 3528 8 10 Hel
: 3537 8 8 lo,
: 3563 7 10  hel
: 3572 8 8 lo,
: 3600 7 10  hel
: 3609 8 8 lo,
: 3636 7 13  hel
: 3645 9 12 lo
- 3662
: 3672 6 8 Me
: 3681 7 15 za
: 3690 5 13 me
: 3699 7 12 ta
: 3707 3 13  a
: 3712 6 12 sa
: 3721 10 8  o
: 3743 8 8  o
: 3753 8 15 bo
: 3762 6 13 e
: 3771 8 12 te
: 3780 4 13  i
: 3785 4 12 ru
: 3793 9 8  no
- 3807
: 3816 8 10 Hel
: 3825 8 8 lo,
: 3851 7 10  hel
: 3860 8 8 lo,
: 3888 7 10  hel
: 3897 8 8 lo,
: 3924 7 13  hel
: 3933 9 12 lo
- 3951
: 3960 6 8 A
: 3969 7 15 ru
: 3978 5 13 ki
: 3987 7 12  ha
: 3995 3 13 ji
: 4000 6 12 me
: 4009 10 8 ta
: 4031 8 8  wa
: 4041 8 15 ta
: 4050 6 13 shi
: 4059 6 12  no
: 4068 6 8  day
: 4078 11 10  af
: 4095 16 8 ter
* 4113 42 8  day
- 4159
: 4167 14 8 Mor
: 4185 18 15 ning
: 4210 6 12  ha
: 4219 10 13 ji
: 4230 7 12 me
: 4239 6 10 ma
: 4248 8 8 shi
: 4257 18 8 te
- 4279
: 4284 6 10 AI
: 4293 15 8  love
: 4311 15 13  you
: 4329 43 12  World
- 4375
: 4383 15 10 Hel
: 4400 35 8 lo
- 4439
: 4455 14 8 Mor
: 4473 20 15 ning
: 4499 4 12  to
: 4505 10 13 do
: 4518 7 12 ke
: 4527 9 10 ta
: 4537 6 8 i
: 4545 18 8  yo
- 4567
: 4572 6 10 I
: 4581 14 8  love
: 4599 15 13  you
: 4617 42 12  World
- 4663
: 4671 15 10 Hel
* 4688 46 8 lo
- 4743 4903
: 4913 2 3 O
: 4918 3 7 ha
: 4923 6 8 you
: 4932 2 3  o
: 4936 4 8 ha
: 4941 6 10 you
: 4950 6 12  good
: 4959 3 10  mor
: 4963 3 8 ~
: 4967 6 8 ning
- 4983 5199
: 5202 2 3 O
: 5206 3 7 ha
: 5210 7 8 you
: 5220 3 3  o
: 5224 4 8 wa
: 5229 7 10 ra
: 5237 5 12 nai
: 5247 3 10  sto
: 5251 3 8 ~
: 5256 5 8 ry
E
                                
#TITLE:Hello, Morning #ARTIST:Kizuna AI #LANGUAGE:Japanese #EDITION: #GENRE: #YEAR:2018 #CREATOR:GaryCXJk #MP3:Kizuna AI - Hello, Morning.mp3 #VIDEO:Kizuna AI - Hello, Morning.mp4 #VIDEOGAP:0 #BACKGROUND: #COVER:Kizuna AI - Hello, Morning.jpg #BPM:360 #GAP:1243 : 0 6 3 Ko : 9 7 8 e : 18 6 3 o : 27 7 8 ki : 36 10 10 ka : 49 3 8 se : 54 8 8 te : 72 7 3 ko : 81 8 8 e : 90 7 3 hi : 99 6 8 bi : 108 9 10 ka : 121 3 8 se : 126 9 8 te - 138 : 144 6 3 Ho : 153 7 8 ra : 171 7 10 ma : 180 12 8 da : 198 3 13 ki : 202 3 13 e : 207 6 12 nai : 220 4 3 "o : 225 6 8 ha : 234 6 3 yo : 243 7 3 u" : 252 5 1 no : 261 3 0 ko : 266 3 1 to : 270 8 3 ba - 282 : 288 7 3 Ko : 297 7 8 e : 306 6 3 o : 315 7 8 ka : 324 10 10 ra : 337 3 8 shi : 342 7 8 te : 360 6 3 ko : 369 8 8 ta : 378 7 3 e : 387 6 8 sa : 396 10 10 ga : 409 3 8 shi : 414 8 8 te - 426 : 432 7 3 Ho : 441 8 8 ra : 459 7 10 ma : 468 8 8 da : 486 3 13 mi : 490 3 13 e : 495 6 12 nai : 509 3 3 wa : 513 6 8 ta : 522 6 3 shi : 531 6 3 ga * 540 7 8 u * 549 8 13 ma * 558 6 12 re * 567 2 10 ta * 571 4 8 i * 576 7 8 mi - 591 796 : 810 2 3 O : 814 3 7 ha : 819 6 8 you : 828 2 3 o : 832 4 8 ha : 837 6 10 you : 846 6 12 good : 855 3 10 mor : 859 4 8 ~ : 864 6 8 ning - 879 1087 : 1098 2 3 O : 1102 3 7 ha : 1107 6 8 you : 1116 2 3 o : 1120 4 8 ha : 1125 6 10 you : 1134 6 12 good : 1143 3 10 mor : 1148 3 8 ~ : 1152 6 8 ning - 1167 1215 : 1224 7 10 Hel : 1232 8 8 lo, : 1260 7 10 hel : 1268 9 8 lo, : 1296 8 10 hel : 1305 8 8 lo, : 1332 8 13 hel : 1341 8 12 lo - 1359 : 1368 6 8 Hi : 1377 8 15 to : 1386 7 13 ri : 1395 5 12 boc : 1403 4 13 chi : 1408 7 12 da : 1417 8 8 tte : 1440 8 8 ko : 1449 7 15 wa : 1458 8 13 ku : 1467 7 12 wa : 1476 4 13 na : 1481 6 12 i : 1489 8 8 no - 1503 : 1512 7 10 Hel : 1520 8 8 lo, : 1548 7 10 hel : 1556 9 8 lo, : 1584 8 10 hel : 1593 8 8 lo, : 1620 8 13 hel : 1629 8 12 lo - 1647 : 1656 6 8 I : 1665 8 15 tsu : 1674 7 13 ka : 1683 6 12 ko : 1691 4 13 ta : 1696 7 12 e : 1705 8 8 o : 1728 8 8 mi : 1737 7 15 tsu : 1746 8 13 ke : 1755 6 12 ru : 1764 4 8 ka : 1769 7 8 ra - 1783 : 1800 6 3 Ko : 1809 7 8 e : 1818 7 3 o : 1827 4 8 ki : 1836 9 10 ka : 1850 3 8 se : 1854 6 8 te : 1873 5 3 ko : 1881 7 8 e : 1891 6 3 hi : 1899 6 8 bi : 1908 10 10 ka : 1921 4 8 se : 1926 7 8 te - 1935 : 1945 6 3 Ho : 1953 6 8 ra : 1971 7 10 ma : 1980 12 8 da : 1997 3 13 ki : 2001 3 13 e : 2007 7 12 nai : 2020 4 3 "O : 2025 6 8 ha : 2033 7 3 yo : 2042 7 3 u" : 2052 4 1 no : 2061 3 0 ko : 2065 3 1 to : 2070 6 3 ba - 2087 : 2088 7 3 Ko : 2097 7 8 e : 2106 6 3 o : 2115 6 8 ka : 2124 9 10 ra : 2138 3 8 shi : 2142 6 8 te : 2161 5 3 ko : 2169 7 8 ta : 2179 6 3 e : 2187 7 8 sa : 2196 10 10 ga : 2209 3 8 shi : 2214 7 8 te - 2227 : 2233 5 3 Ho : 2241 6 8 ra : 2258 8 10 ma : 2268 12 8 da : 2285 3 13 mi : 2289 3 13 e : 2295 7 12 nai : 2308 3 3 wa : 2313 6 8 ta : 2322 6 3 shi : 2331 7 3 ga * 2340 7 8 u * 2348 9 13 ma * 2358 6 12 re * 2367 3 10 ta * 2371 3 8 i * 2376 5 8 mi - 2391 2599 : 2610 2 3 O : 2614 3 7 ha : 2619 6 8 you : 2628 2 3 o : 2632 4 8 ha : 2637 6 10 you : 2646 6 12 good : 2655 3 10 mor : 2659 3 8 ~ : 2663 6 8 ning - 2687 2887 : 2897 2 3 O : 2902 3 7 ha : 2907 6 8 you : 2916 2 3 o : 2920 4 8 ha : 2925 6 10 you : 2934 6 12 good : 2943 3 10 mor : 2947 3 8 ~ : 2951 6 8 ning - 2967 3039 : 3042 2 3 O : 3046 3 7 ha : 3051 6 8 you : 3060 2 3 o : 3064 4 8 ha : 3069 6 10 you : 3078 6 12 good : 3087 3 10 mor : 3091 3 8 ~ : 3095 6 8 ning - 3111 3175 : 3186 3 3 O : 3191 3 7 ha : 3196 6 8 you : 3205 2 3 o : 3209 4 8 ha : 3214 6 10 you : 3223 6 12 good : 3232 3 10 mor : 3236 3 8 ~ : 3240 6 8 ning - 3255 3319 : 3330 2 3 O : 3334 3 7 ha : 3339 6 8 you : 3348 2 3 o : 3352 4 8 ha : 3357 6 10 you : 3366 6 12 good : 3375 3 10 mor : 3379 3 8 ~ : 3383 6 8 ning - 3399 3519 : 3528 8 10 Hel : 3537 8 8 lo, : 3563 7 10 hel : 3572 8 8 lo, : 3600 7 10 hel : 3609 8 8 lo, : 3636 7 13 hel : 3645 9 12 lo - 3662 : 3672 6 8 Me : 3681 7 15 za : 3690 5 13 me : 3699 7 12 ta : 3707 3 13 a : 3712 6 12 sa : 3721 10 8 o : 3743 8 8 o : 3753 8 15 bo : 3762 6 13 e : 3771 8 12 te : 3780 4 13 i : 3785 4 12 ru : 3793 9 8 no - 3807 : 3816 8 10 Hel : 3825 8 8 lo, : 3851 7 10 hel : 3860 8 8 lo, : 3888 7 10 hel : 3897 8 8 lo, : 3924 7 13 hel : 3933 9 12 lo - 3951 : 3960 6 8 A : 3969 7 15 ru : 3978 5 13 ki : 3987 7 12 ha : 3995 3 13 ji : 4000 6 12 me : 4009 10 8 ta : 4031 8 8 wa : 4041 8 15 ta : 4050 6 13 shi : 4059 6 12 no : 4068 6 8 day : 4078 11 10 af : 4095 16 8 ter * 4113 42 8 day - 4159 : 4167 14 8 Mor : 4185 18 15 ning : 4210 6 12 ha : 4219 10 13 ji : 4230 7 12 me : 4239 6 10 ma : 4248 8 8 shi : 4257 18 8 te - 4279 : 4284 6 10 AI : 4293 15 8 love : 4311 15 13 you : 4329 43 12 World - 4375 : 4383 15 10 Hel : 4400 35 8 lo - 4439 : 4455 14 8 Mor : 4473 20 15 ning : 4499 4 12 to : 4505 10 13 do : 4518 7 12 ke : 4527 9 10 ta : 4537 6 8 i : 4545 18 8 yo - 4567 : 4572 6 10 I : 4581 14 8 love : 4599 15 13 you : 4617 42 12 World - 4663 : 4671 15 10 Hel * 4688 46 8 lo - 4743 4903 : 4913 2 3 O : 4918 3 7 ha : 4923 6 8 you : 4932 2 3 o : 4936 4 8 ha : 4941 6 10 you : 4950 6 12 good : 4959 3 10 mor : 4963 3 8 ~ : 4967 6 8 ning - 4983 5199 : 5202 2 3 O : 5206 3 7 ha : 5210 7 8 you : 5220 3 3 o : 5224 4 8 wa : 5229 7 10 ra : 5237 5 12 nai : 5247 3 10 sto : 5251 3 8 ~ : 5256 5 8 ry E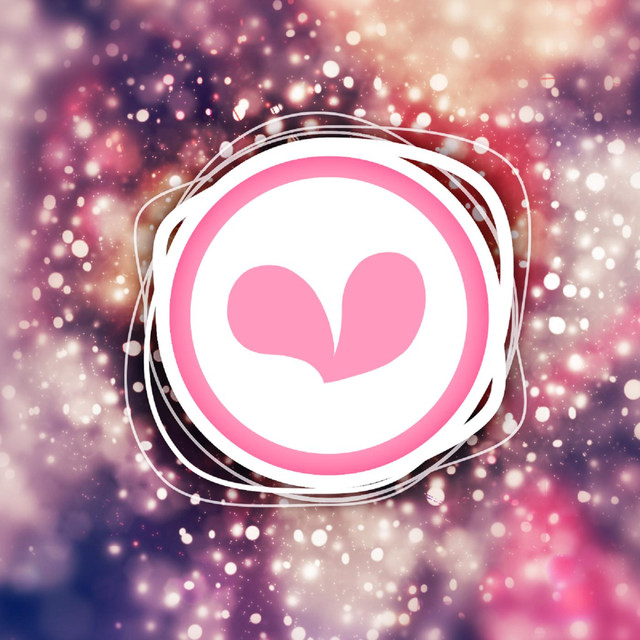 Release date: 2018-08-05
Downloads: 272
Artist: Kizuna AI