Ultrastar Deluxe
Star Color Pendant! Color Charge!
---
This is taken from the Pretty Cure Miracle Universe soundtrack, however, it will fit any of the Star☆Twinkle Pretty Cure transformation sequences with a bit of gap / offset tweaking. For example, on the video posted by ToeiPrettyGuardians, at a gap of 19711 you'll get a good match.
Note that I've used the Romanization of the Japanese original for the English language words, due to those fitting the notes better, for example, with Star Twinkle being written as Suta Tuinkuru.
Download song Txt file (1.55 kB, 214 times downloaded)
Download song Zip archive (40 times downloaded)
Your file will not be uploaded to the server, nor will any data be sent to the server.
---
Disclaimer: The preview might not be 100% accurate. For the best experience, you should try the song out within the main application.
Lyrics
Kirameku hoshi no chikara de
Akogare no watashi egaku yo
Tuinkuru, Tuinkuru Purikyua
Tuinkuru, Tuinkuru Purikyua
Tuinkuru, Tuinkuru Purikyua
Suta~ Tuinkuru
Suta~ Tuinkuru Purikyua a~
File content

#TITLE:Star Color Pendant! Color Charge!
#ARTIST:Star Twinkle PreCure
#LANGUAGE:Japanese
#EDITION:
#GENRE:Soundtrack
#YEAR:2019
#CREATOR:GaryCXJk
#MP3:Star Twinkle PreCure - Star Color Pendant! Color Charge!.mp3
#VIDEO:Star Twinkle PreCure - Star Color Pendant! Color Charge!.mp4
#VIDEOGAP:0
#BACKGROUND:
#COVER:Star Twinkle PreCure - Star Color Pendant! Color Charge!.jpg
#BPM:360
#GAP:17784
: 0 9 29 Ki
: 10 8 28 ra
: 19 9 29 me
: 29 37 36 ku
: 73 8 36  ho
: 82 9 34 shi
: 92 7 33  no
: 101 3 33  chi
: 106 3 34 ka
: 111 3 33 ra
: 116 23 29  de
- 140
: 148 3 29 A
: 152 3 29 ko
: 157 7 28 ga
: 166 3 29 re
: 171 37 36  no
: 221 8 36  wa
: 230 7 34 ta
: 239 8 33 shi
: 250 3 33  e
: 254 3 34 ga
: 258 3 36 ku
: 263 38 31  yo
- 309 404
: 405 6 33 Tuin
: 415 4 31 ku
: 420 4 29 ru,
: 429 6 33  Tuin
: 439 4 31 ku
: 447 3 29 ru
: 452 3 28  Pu
: 456 3 28 ri
: 461 3 29 kyu
: 465 6 31 a
- 484 548
: 554 6 33 Tuin
: 563 4 31 ku
: 568 4 29 ru,
: 577 6 33  Tuin
: 586 4 31 ku
: 594 3 29 ru
: 600 3 28  Pu
: 604 3 28 ri
: 608 3 29 kyu
: 613 8 31 a
- 636 700
: 702 6 33 Tuin
: 712 4 31 ku
: 717 4 29 ru,
: 725 6 33  Tuin
: 735 4 31 ku
: 743 3 29 ru
: 748 3 28  Pu
: 752 3 28 ri
: 757 3 29 kyu
: 761 7 31 a
- 780 989
: 997 6 29 Su
: 1007 3 24 ta
: 1011 6 29 ~
: 1020 7 34  Tuin
: 1030 7 33 ku
: 1039 30 29 ru
- 1076 1140
: 1144 7 29 Su
: 1154 4 24 ta
: 1159 5 29 ~
: 1167 7 34  Tuin
: 1177 7 33 ku
: 1186 3 29 ru
: 1191 3 31  Pu
: 1195 3 33 ri
: 1199 3 34 kyu
: 1204 26 36 a
: 1237 4 38  a
: 1242 34 36 ~
E
                                
#TITLE:Star Color Pendant! Color Charge! #ARTIST:Star Twinkle PreCure #LANGUAGE:Japanese #EDITION: #GENRE:Soundtrack #YEAR:2019 #CREATOR:GaryCXJk #MP3:Star Twinkle PreCure - Star Color Pendant! Color Charge!.mp3 #VIDEO:Star Twinkle PreCure - Star Color Pendant! Color Charge!.mp4 #VIDEOGAP:0 #BACKGROUND: #COVER:Star Twinkle PreCure - Star Color Pendant! Color Charge!.jpg #BPM:360 #GAP:17784 : 0 9 29 Ki : 10 8 28 ra : 19 9 29 me : 29 37 36 ku : 73 8 36 ho : 82 9 34 shi : 92 7 33 no : 101 3 33 chi : 106 3 34 ka : 111 3 33 ra : 116 23 29 de - 140 : 148 3 29 A : 152 3 29 ko : 157 7 28 ga : 166 3 29 re : 171 37 36 no : 221 8 36 wa : 230 7 34 ta : 239 8 33 shi : 250 3 33 e : 254 3 34 ga : 258 3 36 ku : 263 38 31 yo - 309 404 : 405 6 33 Tuin : 415 4 31 ku : 420 4 29 ru, : 429 6 33 Tuin : 439 4 31 ku : 447 3 29 ru : 452 3 28 Pu : 456 3 28 ri : 461 3 29 kyu : 465 6 31 a - 484 548 : 554 6 33 Tuin : 563 4 31 ku : 568 4 29 ru, : 577 6 33 Tuin : 586 4 31 ku : 594 3 29 ru : 600 3 28 Pu : 604 3 28 ri : 608 3 29 kyu : 613 8 31 a - 636 700 : 702 6 33 Tuin : 712 4 31 ku : 717 4 29 ru, : 725 6 33 Tuin : 735 4 31 ku : 743 3 29 ru : 748 3 28 Pu : 752 3 28 ri : 757 3 29 kyu : 761 7 31 a - 780 989 : 997 6 29 Su : 1007 3 24 ta : 1011 6 29 ~ : 1020 7 34 Tuin : 1030 7 33 ku : 1039 30 29 ru - 1076 1140 : 1144 7 29 Su : 1154 4 24 ta : 1159 5 29 ~ : 1167 7 34 Tuin : 1177 7 33 ku : 1186 3 29 ru : 1191 3 31 Pu : 1195 3 33 ri : 1199 3 34 kyu : 1204 26 36 a : 1237 4 38 a : 1242 34 36 ~ E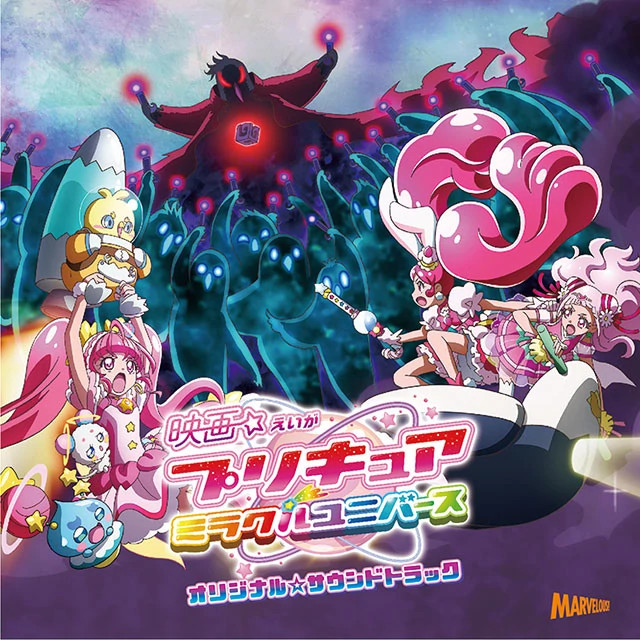 Release date: 2019-03-18
Downloads: 40
Artists: Kiyono Yasuno, Mikako Komatsu, Konomi Kohara, Eimi Naruse