Ultrastar Deluxe
Excellent (Hey, Let's Go!)
---
The opening of the English dub of Future Card Buddyfight Ace. The song is timed to the BanG Dream! Girls Band Party! game version.
Download song Txt file (3.64 kB, 266 times downloaded)
Download song Txt file (Performous) (3.64 kB, 231 times downloaded)
Download song Zip archive (39 times downloaded)
Your file will not be uploaded to the server, nor will any data be sent to the server.
---
Disclaimer: The preview might not be 100% accurate. For the best experience, you should try the song out within the main application.
Lyrics
Hey, now let's go!
It's you and me together
Here we go!
We are aces, yes!
Let's Buddyfight!
Ah, what are we to do?
A new day has come!
Don't think about it, you gotta just keep on moving along
I got all my friends, and I have a rival
That will keep me busy for a long~ time
Bumping into someone just might be destiny
What you waiting for? You gotta go!
Full~ speed ahead!
I think I found~ something new
I'm ready to let go!
Go!
Don't hold back and just go!
Yes I have a dream, yes I have a dream
If you're with~ me, I can do~ anything
Reach for the sky, yeah, one more try
Let's take it high~~~~er!
Keep on going, 'til we make it there
I know that we can be, we can be the one!
I know I feel it coming true
To my victory!
Aces, here we go!
Let's Buddyfight!
File content

#TITLE:Excellent (Hey, Let's Go!)
#ARTIST:Poppin'Party
#LANGUAGE:English
#EDITION:
#GENRE:
#YEAR:2018
#CREATOR:GaryCXJk
#MP3:Poppin'Party - Excellent (Hey, Let's Go!).mp3
#VIDEO:Poppin'Party - Excellent (Hey, Let's Go!).mp4
#VIDEOGAP:0
#BACKGROUND:
#COVER:Poppin'Party - Excellent (Hey, Let's Go!).jpg
#BPM:360
#GAP:7851
: 0 16 33 Hey,
: 20 3 30  now
: 24 3 33  let's
: 32 14 35  go!
- 47
F 49 2 32 It's
: 52 3 32  you
: 56 6 33  and
: 64 12 35  me
: 84 3 32  to
: 88 5 33 get
: 96 14 35 her
- 111
: 116 3 35 Here
: 120 5 33  we
* 128 63 37  go!
- 192
R 204 4 31 We
R 212 5 31  are
R 224 5 31  a
R 232 4 31 ces,
R 240 6 31  yes!
- 251
R 260 6 31 Let's
R 272 4 31  Bud
R 280 4 31 dy
R 288 8 31 fight!
- 299
: 324 9 28 Ah,
: 344 3 28  what
: 348 3 27  are
: 352 5 28  we
: 360 3 23  to
: 364 9 23  do?
- 376
: 384 3 23 A
: 388 11 28  new
: 416 6 28  day
: 424 3 30  has
: 428 8 23  come!
- 440
F 448 3 23 Don't
: 452 6 28  think
: 460 3 27  a
: 464 7 28 bout
: 472 3 30  it,
: 476 3 32  you
: 480 7 33  got
: 488 3 32 ta
: 492 3 30  just
: 496 5 35  keep
: 504 7 33  on
: 512 23 30  mo
: 536 3 32 ving
: 540 3 28  a
: 544 20 30 long
- 572
: 580 10 28 I
: 604 3 27  got
: 608 7 28  all
: 616 3 30  my
: 620 9 23  friends,
: 640 3 23  and
: 644 10 28  I
: 664 3 28  have
: 668 3 27  a
: 672 6 28  ri
: 680 6 30 val
- 687
: 688 6 33 That
: 696 5 32  will
: 704 9 30  keep
: 716 5 28  me
: 724 3 27  bu
: 728 5 28 sy
: 736 11 30  for
: 748 3 28  a
: 752 7 27  long
: 760 4 28 ~
: 768 34 30  time
- 807
: 836 3 28 Bum
: 840 3 28 ping
: 844 3 28  in
: 848 3 28 to
: 852 3 28  some
: 856 3 23 one
: 860 5 28  just
: 868 6 28  might
: 876 7 30  be
: 884 3 30  des
: 888 3 28 ti
: 892 5 28 ny
- 898
: 900 3 28 What
: 904 3 28  you
: 908 3 28  wai
: 912 3 28 ting
: 916 3 28  for?
: 920 3 28  You
: 924 3 30  got
: 928 3 28 ta
: 932 10 32  go!
- 944
: 948 3 33 Full
: 952 3 32 ~
: 956 3 30  speed
: 960 3 32  a
: 964 9 28 head!
- 984
F 1008 3 25 I
: 1012 3 33  think
: 1016 3 32  I
: 1020 3 30  found
: 1024 3 32 ~
: 1028 6 28  some
: 1036 3 30 thing
: 1040 9 31  new
- 1052
: 1056 3 26 I'm
: 1060 7 28  rea
: 1068 5 30 dy
: 1076 6 31  to
: 1084 5 33  let
: 1092 9 35  go!
- 1112
: 1124 12 35 Go!
- 1144
: 1156 7 35 Don't
: 1164 5 35  hold
: 1172 4 36  back
: 1178 4 38  and
: 1183 4 36  just
: 1188 11 35  go!
- 1208
: 1220 3 35 Yes
: 1224 3 35  I
: 1228 3 35  have
: 1232 3 35  a
: 1236 6 35  dream,
: 1244 3 35  yes
: 1248 3 35  I
: 1252 3 35  have
: 1256 3 35  a
: 1260 6 35  dream
- 1267
: 1268 3 35 If
: 1272 3 33  you're
: 1276 3 31  with
: 1280 3 35 ~
: 1284 6 33  me,
: 1292 5 33  I
: 1300 5 33  can
: 1308 3 30  do
: 1312 3 28 ~
: 1316 9 27  a
: 1328 3 35 ny
: 1332 9 35 thing
- 1343
: 1348 5 31 Reach
: 1356 3 31  for
: 1360 3 31  the
: 1364 5 31  sky,
: 1372 6 31  yeah,
: 1380 3 31  one
: 1384 3 31  more
: 1388 6 31  try
- 1395
: 1396 4 31 Let's
: 1404 3 31  take
: 1408 3 33  it
: 1412 1 35  high
: 1414 1 33 ~
: 1416 5 35 ~
: 1428 7 31 ~
: 1436 3 38 ~
: 1440 25 33 er!
- 1472
: 1476 4 35 Keep
: 1484 5 35  on
: 1492 3 35  go
: 1496 3 35 ing,
: 1500 3 35  'til
: 1504 3 35  we
: 1508 3 35  make
: 1512 3 35  it
: 1516 5 35  there
- 1522
: 1524 3 35 I
: 1528 3 33  know
: 1532 3 31  that
: 1536 3 35  we
: 1540 7 33  can
: 1548 4 33  be,
: 1556 3 36  we
: 1560 3 35  can
: 1564 3 33  be
: 1568 3 35  the
: 1572 8 33  o
: 1584 16 31 ne!
- 1608
: 1612 7 28 I
: 1620 5 31  know
: 1628 4 33  I
: 1636 6 35  feel
: 1644 5 31  it
: 1652 6 30  co
: 1660 5 31 ming
: 1668 55 38  true
- 1728
: 1732 6 33 To
: 1740 5 33  my
: 1748 4 33  vic
: 1756 3 35 to
: 1760 26 35 ry!
- 1792 1864
R 1868 4 31 A
R 1876 5 31 ces,
R 1887 4 31  here
R 1896 3 31  we
R 1904 8 31  go!
- 1916
R 1924 5 43 Let's
R 1936 3 43  Bud
R 1944 3 43 dy
R 1952 7 43 fight!
E
                                
#TITLE:Excellent (Hey, Let's Go!) #ARTIST:Poppin'Party #LANGUAGE:English #EDITION: #GENRE: #YEAR:2018 #CREATOR:GaryCXJk #MP3:Poppin'Party - Excellent (Hey, Let's Go!).mp3 #VIDEO:Poppin'Party - Excellent (Hey, Let's Go!).mp4 #VIDEOGAP:0 #BACKGROUND: #COVER:Poppin'Party - Excellent (Hey, Let's Go!).jpg #BPM:360 #GAP:7851 : 0 16 33 Hey, : 20 3 30 now : 24 3 33 let's : 32 14 35 go! - 47 F 49 2 32 It's : 52 3 32 you : 56 6 33 and : 64 12 35 me : 84 3 32 to : 88 5 33 get : 96 14 35 her - 111 : 116 3 35 Here : 120 5 33 we * 128 63 37 go! - 192 R 204 4 31 We R 212 5 31 are R 224 5 31 a R 232 4 31 ces, R 240 6 31 yes! - 251 R 260 6 31 Let's R 272 4 31 Bud R 280 4 31 dy R 288 8 31 fight! - 299 : 324 9 28 Ah, : 344 3 28 what : 348 3 27 are : 352 5 28 we : 360 3 23 to : 364 9 23 do? - 376 : 384 3 23 A : 388 11 28 new : 416 6 28 day : 424 3 30 has : 428 8 23 come! - 440 F 448 3 23 Don't : 452 6 28 think : 460 3 27 a : 464 7 28 bout : 472 3 30 it, : 476 3 32 you : 480 7 33 got : 488 3 32 ta : 492 3 30 just : 496 5 35 keep : 504 7 33 on : 512 23 30 mo : 536 3 32 ving : 540 3 28 a : 544 20 30 long - 572 : 580 10 28 I : 604 3 27 got : 608 7 28 all : 616 3 30 my : 620 9 23 friends, : 640 3 23 and : 644 10 28 I : 664 3 28 have : 668 3 27 a : 672 6 28 ri : 680 6 30 val - 687 : 688 6 33 That : 696 5 32 will : 704 9 30 keep : 716 5 28 me : 724 3 27 bu : 728 5 28 sy : 736 11 30 for : 748 3 28 a : 752 7 27 long : 760 4 28 ~ : 768 34 30 time - 807 : 836 3 28 Bum : 840 3 28 ping : 844 3 28 in : 848 3 28 to : 852 3 28 some : 856 3 23 one : 860 5 28 just : 868 6 28 might : 876 7 30 be : 884 3 30 des : 888 3 28 ti : 892 5 28 ny - 898 : 900 3 28 What : 904 3 28 you : 908 3 28 wai : 912 3 28 ting : 916 3 28 for? : 920 3 28 You : 924 3 30 got : 928 3 28 ta : 932 10 32 go! - 944 : 948 3 33 Full : 952 3 32 ~ : 956 3 30 speed : 960 3 32 a : 964 9 28 head! - 984 F 1008 3 25 I : 1012 3 33 think : 1016 3 32 I : 1020 3 30 found : 1024 3 32 ~ : 1028 6 28 some : 1036 3 30 thing : 1040 9 31 new - 1052 : 1056 3 26 I'm : 1060 7 28 rea : 1068 5 30 dy : 1076 6 31 to : 1084 5 33 let : 1092 9 35 go! - 1112 : 1124 12 35 Go! - 1144 : 1156 7 35 Don't : 1164 5 35 hold : 1172 4 36 back : 1178 4 38 and : 1183 4 36 just : 1188 11 35 go! - 1208 : 1220 3 35 Yes : 1224 3 35 I : 1228 3 35 have : 1232 3 35 a : 1236 6 35 dream, : 1244 3 35 yes : 1248 3 35 I : 1252 3 35 have : 1256 3 35 a : 1260 6 35 dream - 1267 : 1268 3 35 If : 1272 3 33 you're : 1276 3 31 with : 1280 3 35 ~ : 1284 6 33 me, : 1292 5 33 I : 1300 5 33 can : 1308 3 30 do : 1312 3 28 ~ : 1316 9 27 a : 1328 3 35 ny : 1332 9 35 thing - 1343 : 1348 5 31 Reach : 1356 3 31 for : 1360 3 31 the : 1364 5 31 sky, : 1372 6 31 yeah, : 1380 3 31 one : 1384 3 31 more : 1388 6 31 try - 1395 : 1396 4 31 Let's : 1404 3 31 take : 1408 3 33 it : 1412 1 35 high : 1414 1 33 ~ : 1416 5 35 ~ : 1428 7 31 ~ : 1436 3 38 ~ : 1440 25 33 er! - 1472 : 1476 4 35 Keep : 1484 5 35 on : 1492 3 35 go : 1496 3 35 ing, : 1500 3 35 'til : 1504 3 35 we : 1508 3 35 make : 1512 3 35 it : 1516 5 35 there - 1522 : 1524 3 35 I : 1528 3 33 know : 1532 3 31 that : 1536 3 35 we : 1540 7 33 can : 1548 4 33 be, : 1556 3 36 we : 1560 3 35 can : 1564 3 33 be : 1568 3 35 the : 1572 8 33 o : 1584 16 31 ne! - 1608 : 1612 7 28 I : 1620 5 31 know : 1628 4 33 I : 1636 6 35 feel : 1644 5 31 it : 1652 6 30 co : 1660 5 31 ming : 1668 55 38 true - 1728 : 1732 6 33 To : 1740 5 33 my : 1748 4 33 vic : 1756 3 35 to : 1760 26 35 ry! - 1792 1864 R 1868 4 31 A R 1876 5 31 ces, R 1887 4 31 here R 1896 3 31 we R 1904 8 31 go! - 1916 R 1924 5 43 Let's R 1936 3 43 Bud R 1944 3 43 dy R 1952 7 43 fight! E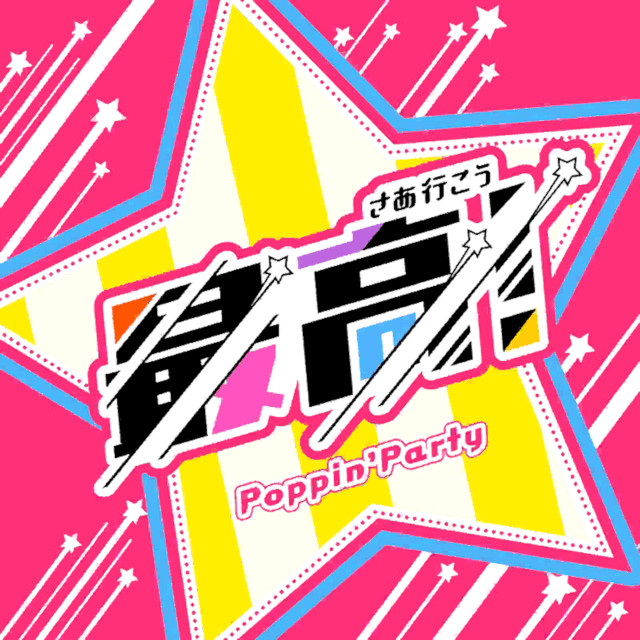 Release date: 2019-06-25
Downloads: 39
Artist: Poppin'Party