Ultrastar Deluxe
PG Song for Kids (I Play PG Everyday)
---
A Pokémon GO fan song.
Download song Txt file (2.2 kB, 93 times downloaded)
Download song Zip archive (6 times downloaded)
Your file will not be uploaded to the server, nor will any data be sent to the server.
---
Disclaimer: The preview might not be 100% accurate. For the best experience, you should try the song out within the main application.
Lyrics
I play Pokémon GO every day
I play Pokémon GO
I play Pokémon GO every day
I play Pokémon GO
When I wake up
I'm grabbing my phone
I wanna catch 'em all
I wanna play Pokémon~
All day long
All day long
I play Pokémon GO every day
I play Pokémon GO
I play Pokémon GO every day
I play Pokémon GO
I play Pokémon GO every day
I play Pokémon GO
File content

#TITLE:PG Song for Kids (I Play PG Everyday)
#ARTIST:Misha
#LANGUAGE:English
#EDITION:
#GENRE:
#YEAR:2016
#CREATOR:GaryCXJk
#MP3:Misha - PG Song for Kids (I Play PG Everyday).mp3
#VIDEO:Misha - PG Song for Kids (I Play PG Everyday).mp4
#VIDEOGAP:0
#BACKGROUND:
#COVER:Misha - PG Song for Kids (I Play PG Everyday).jpg
#BPM:360
#GAP:2124
: 0 8 36 I
: 10 10 36  play
: 23 4 34  Po
: 28 6 33 ké
: 35 7 31 mon
: 46 10 29  GO
: 60 5 31  e
: 66 5 33 ve
: 72 5 36 ry
: 78 14 34  day
- 94
: 96 8 36 I
: 107 9 36  play
: 119 5 34  Po
: 125 5 33 ké
: 132 6 31 mon
* 143 18 29  GO
- 167
: 192 8 36 I
: 202 10 36  play
: 215 4 34  Po
: 220 6 33 ké
: 227 7 31 mon
: 238 10 29  GO
: 252 5 31  e
: 258 5 33 ve
: 264 5 36 ry
: 270 14 34  day
- 286
: 288 8 36 I
: 299 9 36  play
: 311 5 34  Po
: 317 5 33 ké
: 324 6 31 mon
* 335 18 29  GO
- 359
: 384 5 36 When
: 390 5 36  I
: 396 4 33  wake
: 402 6 29  up
- 415
: 425 4 29 I'm
: 431 5 36  grab
: 437 5 36 bing
: 443 4 33  my
: 450 9 29  phone
- 463
: 485 5 36 I
: 491 5 36  wan
: 497 4 36 na
: 502 5 36  catch
: 510 8 33  'em
: 520 14 29  all
- 543
: 582 5 36 I
: 588 5 36  wan
: 594 3 33 na
: 599 9 36  play
: 623 8 36  Po
: 635 5 38 ké
: 641 6 36 mon
: 648 7 33 ~
- 663
: 672 9 31 All
: 684 11 33  day
: 696 12 31  long
- 711
: 720 9 36 All
: 732 11 33  day
: 744 12 31  long
- 759
: 767 9 36 I
: 778 10 36  play
: 791 4 34  Po
: 796 6 33 ké
: 803 7 31 mon
: 814 10 29  GO
: 828 5 31  e
: 834 5 33 ve
: 840 5 36 ry
: 846 14 34  day
- 862
: 864 8 36 I
: 875 9 36  play
: 887 5 34  Po
: 893 5 33 ké
: 900 6 31 mon
* 911 18 29  GO
- 935
: 959 9 36 I
: 970 10 36  play
: 983 4 34  Po
: 988 6 33 ké
: 995 7 31 mon
: 1006 10 29  GO
: 1020 5 31  e
: 1026 5 33 ve
: 1032 5 36 ry
: 1038 14 34  day
- 1054
: 1056 8 36 I
: 1067 9 36  play
: 1079 5 34  Po
: 1085 5 33 ké
: 1092 6 31 mon
* 1103 18 29  GO
- 1127 1335
: 1343 9 36 I
: 1354 10 36  play
: 1367 4 34  Po
: 1372 6 33 ké
: 1379 7 31 mon
: 1390 10 29  GO
: 1404 5 31  e
: 1410 5 33 ve
: 1416 5 36 ry
: 1422 14 34  day
- 1438
: 1440 8 36 I
: 1451 9 36  play
: 1463 5 34  Po
: 1469 5 33 ké
: 1476 6 31 mon
* 1487 18 29  GO
E
                                
#TITLE:PG Song for Kids (I Play PG Everyday) #ARTIST:Misha #LANGUAGE:English #EDITION: #GENRE: #YEAR:2016 #CREATOR:GaryCXJk #MP3:Misha - PG Song for Kids (I Play PG Everyday).mp3 #VIDEO:Misha - PG Song for Kids (I Play PG Everyday).mp4 #VIDEOGAP:0 #BACKGROUND: #COVER:Misha - PG Song for Kids (I Play PG Everyday).jpg #BPM:360 #GAP:2124 : 0 8 36 I : 10 10 36 play : 23 4 34 Po : 28 6 33 ké : 35 7 31 mon : 46 10 29 GO : 60 5 31 e : 66 5 33 ve : 72 5 36 ry : 78 14 34 day - 94 : 96 8 36 I : 107 9 36 play : 119 5 34 Po : 125 5 33 ké : 132 6 31 mon * 143 18 29 GO - 167 : 192 8 36 I : 202 10 36 play : 215 4 34 Po : 220 6 33 ké : 227 7 31 mon : 238 10 29 GO : 252 5 31 e : 258 5 33 ve : 264 5 36 ry : 270 14 34 day - 286 : 288 8 36 I : 299 9 36 play : 311 5 34 Po : 317 5 33 ké : 324 6 31 mon * 335 18 29 GO - 359 : 384 5 36 When : 390 5 36 I : 396 4 33 wake : 402 6 29 up - 415 : 425 4 29 I'm : 431 5 36 grab : 437 5 36 bing : 443 4 33 my : 450 9 29 phone - 463 : 485 5 36 I : 491 5 36 wan : 497 4 36 na : 502 5 36 catch : 510 8 33 'em : 520 14 29 all - 543 : 582 5 36 I : 588 5 36 wan : 594 3 33 na : 599 9 36 play : 623 8 36 Po : 635 5 38 ké : 641 6 36 mon : 648 7 33 ~ - 663 : 672 9 31 All : 684 11 33 day : 696 12 31 long - 711 : 720 9 36 All : 732 11 33 day : 744 12 31 long - 759 : 767 9 36 I : 778 10 36 play : 791 4 34 Po : 796 6 33 ké : 803 7 31 mon : 814 10 29 GO : 828 5 31 e : 834 5 33 ve : 840 5 36 ry : 846 14 34 day - 862 : 864 8 36 I : 875 9 36 play : 887 5 34 Po : 893 5 33 ké : 900 6 31 mon * 911 18 29 GO - 935 : 959 9 36 I : 970 10 36 play : 983 4 34 Po : 988 6 33 ké : 995 7 31 mon : 1006 10 29 GO : 1020 5 31 e : 1026 5 33 ve : 1032 5 36 ry : 1038 14 34 day - 1054 : 1056 8 36 I : 1067 9 36 play : 1079 5 34 Po : 1085 5 33 ké : 1092 6 31 mon * 1103 18 29 GO - 1127 1335 : 1343 9 36 I : 1354 10 36 play : 1367 4 34 Po : 1372 6 33 ké : 1379 7 31 mon : 1390 10 29 GO : 1404 5 31 e : 1410 5 33 ve : 1416 5 36 ry : 1422 14 34 day - 1438 : 1440 8 36 I : 1451 9 36 play : 1463 5 34 Po : 1469 5 33 ké : 1476 6 31 mon * 1487 18 29 GO E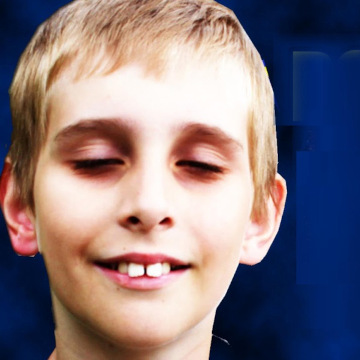 Release date: 2021-06-25
Downloads: 6
Artist: Misha